How long do my photo shoots last? About as long as a piece of string. We're working with animals so nothing is exact, but I generally set aside about an hour. My focus is on quality rather than quantity and it takes as long as it takes.

Following the shoot itself the images go through post production which includes enhancements for printing.

After that they are sent to a specialist printing laboratory where they will be printed onto one of a variety of surfaces (including high gloss paper, canvas, aluminium, etc).

Your final product is a high quality, professionally finished 10" x 8" image of your dog for you to treasure for many years to come.

The total cost of this package is currently only £250.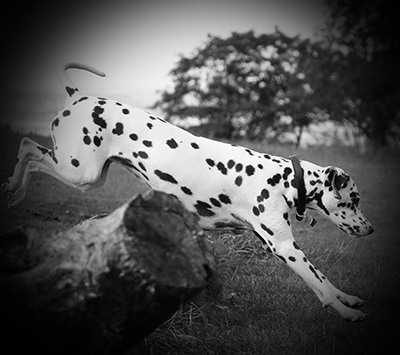 This is an introductory offer and covers up to two dogs from the same household and allows for a travelling distance of up to 15 miles from Haddenham. More dogs, miles, and/or prints can be negotiated. Feel free to Contact me with your requirements.